Subcommittee: ICT Services / Information & Comunication Technology Services
Provides a friendly forum for information exchange and collaboration between the public and private sector, strengthening relationships with key groups of stakeholders in the region, including the National Government, embassies and other private-sector organizations. Monitors reciprocal trade and investment relations with US Chambers and trade organizations in the region, promoting free trade, new bilateral business relationships, and supporting the successful conclusion of the Trade Promotion Agreement between Panama and the US. Committee efforts are focused in three distinct channels: Free Trade Agreements, Trade & Investment Promotion, and Trade & Investment Affairs.  This Committee has led the initiative toward the creation of the PanAmCham Trade Center, offering new opportunities and strategic marketing to attract international business and investments in Panama.
Information & Communication Technology Services | ICT Services Subcommittee
Create and promote interaction with all others committees by finding ways to engage and fulfill IT related information and new trends into their perspective, so IS&T topics are useful and could generate business focus or benefits.  This way ICT subcommittee is always open to support not only T&I Committee but to others committees within AMCHAM as well. 
The committee meets the 3rd week of every month.
Committee Directors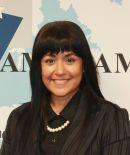 Carmen de Da Silva
Committee Chair
Corporate Affairs Manager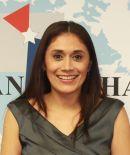 Mabel del Cid
Committee Vice Chair
Adviser and Consultant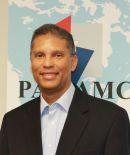 Alvaro Aguilar
Committee Vice Chair
Partner, Advisory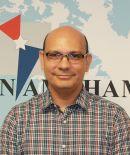 Héctor Xatruch
Committee Vice Chair
ICT Advisor