Monitors and informs on significant developments in the area of US and Panamanian taxation, of both individual and corporate relevance. Protect the interests of AmCham members whenever their lawful activities are threatened or interfered with, if such threats or interference affect their general interests.
Expected Results: 
Periodic review of developments in the tax and legal environment in Panama.

Periodic luncheon and forum sessions on tax reforms and other legislation of interest to the general business community.

Maintain open communication with the tax authorities in order to enhance the transparency of the taxpayer-tax authority relationship.

Issue informative papers on proposed laws and regulations.

Inform AmCham membership on the trends in the tax and legal area through a Tax and Legal Newsletter.
The committee meets the 2nd week of every month.
Committee Directors
Luis H. Moreno IV
Committee Chair
Associated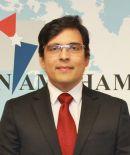 Klaus Bieberach
Committee Vice Chair
ITS Manager | Tax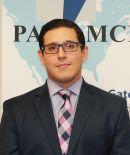 Mario Arias
Committee Vice Chair
Socio