Subcommittee: Tourism Services, Hospitality
Responsible for developing programs and promoting activities for the tourism sector
Hospitality Subcommittee: Provides helpful and current information about hotel services, transportation, airlines, restaurant and another tourism sectors. This subcommittee is focused in sharing best practices among industry professionals, developing business opportunities, new trends in the local and international industry.
Tourism Services Subcommittee: Responsible for developing programs and promoting activities for the tourism sector.  Provides liaison between AmCham and other tourism related organizations in Panama.  Develops the annual Tourism Forum.  Committee efforts focus on four primary sector targets: Talent Development (Human Resource), Bringing Business to Panama, Government Relations, and the Tourism Forum. 
The committee meets the 3rd week of everymonth.
Committee Directors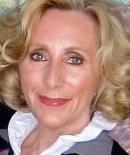 Jennifer Simpson
Committee Chair
Director of Design & Sustainability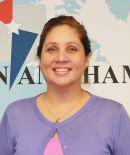 María del Pilar Sima
Committee Vice Chair
Account Manager