Last Saturday, August 26th, AmCham Panama held its 1st Corporate Volunteer event "AmCham -AACCLA Volunteer Day" at the Pedro J. Ameglio School in San Miguelito, in order to commemorate AACCLA's, the Association of American Chambers of Commerce of Latin America and the Caribbean, 50th anniversary. We managed to mobilize more than 200 volunteers with the support of our member companies, including Hotel Las Americas Golden Tower, AES Panama, OMC Group, General Electric, ABB, Belanger Realty, Delta, KPMG, Panama Canal Railway, 4Ever Magic Corporation, Casa de las Baterías, Cervecería Nacional, Arosemena Noriega and Contreras, Phillip Morris, British American Tobacco and Aventuras 2000.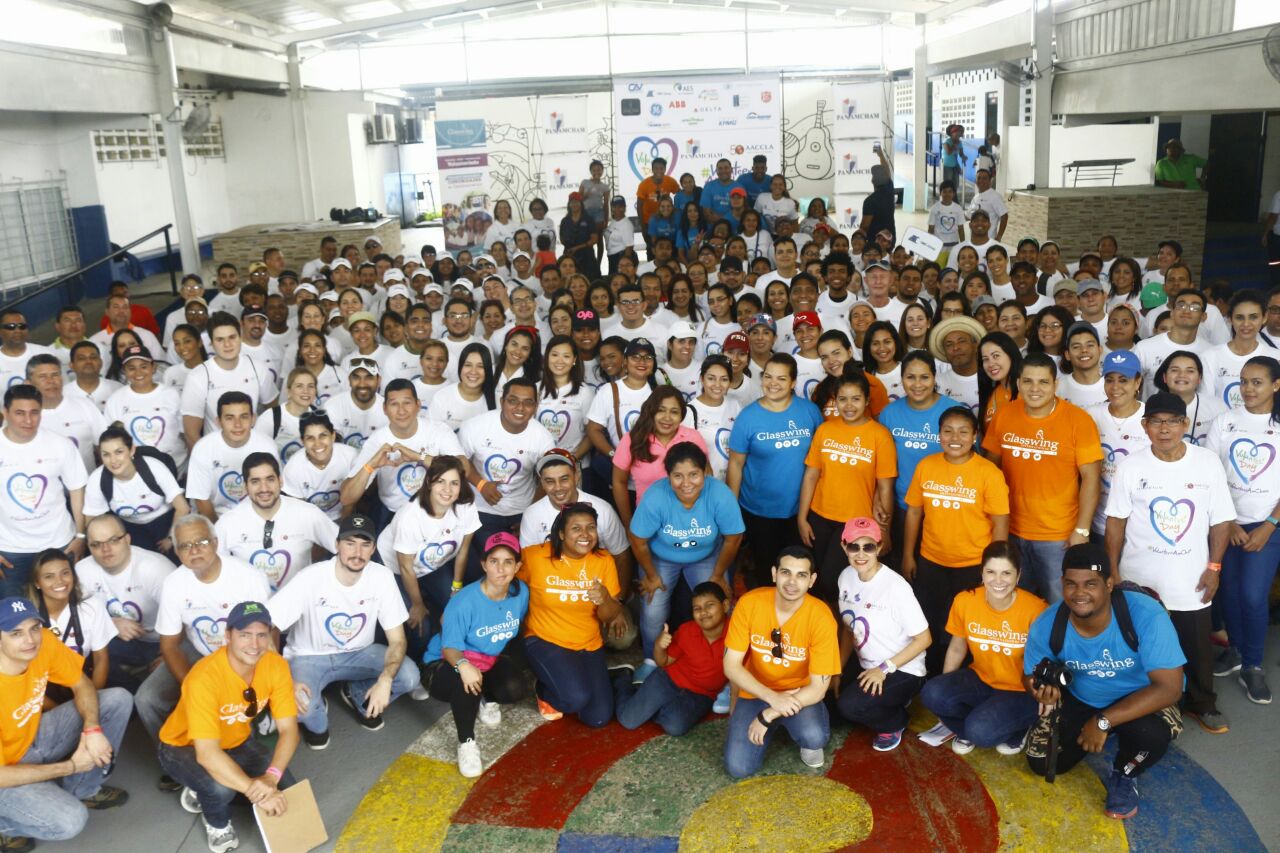 Access the complete event report by clicking here
This activity also received the support and participation of the Regional Directorate of San Miguelito of the Ministry of Education of Panama, the school's educational community and parents' association, and Glasswing International.
The volunteering activities carried out at the school included: painting murals, gardening and planting more than 100 plants and spices in the school's garden, installing a playground and a garden of values, painting educational floor games, developing preschool educational and recreational supplies, among others. We congratulate each of the volunteers who collaborated in the renovation of the different areas of the school, thus benefiting more than 730 students.

We are happy to share the photos that were provided to us today, showing the happiness of the children when they arrived at their school.
If you would like to see more photos of the event please click here
If you would like to see the event report please click here
We hope that more companies will join us next year to participate in this beautiful activity and to continue to contribute to the education of the country.