Miguel Bolinaga
President
President - AES Panamá
Miguel Bolinaga is responsible for AES operations in Panama, the country's largest electricity generator. Before his appointment in Panama, Miguel served as Commercial Corporate Director and later as Electric Market and External Relations Vice-president in AES El Salvador.
Previously, he worked at La Electricidad in Caracas, from 2002 to 2007, Miguel managed 25 commercial offices with 300 points of purchase, online payments, and an in-house call center with more than 300,000 monthly calls and organized the infrastructure required for the ISO 9001-2000 certification. Miguel has been chairman of the Energy Committee of AmCham in El Salvador, Secretary Vicepresident for Central America and the Caribbean Regional Committee for the Regional Energy Integration Committee (CECACIER), and member of the board of the Energy Transactions Unit, El Salvador's energy wholesale market administrator. Miguel served at the Venezuelan Armed Forces reaching the Lieutenant rank. He earned degrees in Administration and Logistics from the Venezuelan Naval School, Systems Engineering from the Venezuelan Armed Forces Institute and a master's in Information Systems Development from Universidad Simón Bolívar, in Venezuela.
Dacil Acevedo
Vice President
Partner -Consultant - Sinergia Development, S.A.  
Senior Consultant on Sustainability and Corporate Social Responsibility (CSR). With 18 years of international and national experience advising private and public sector, as well as profit and nonprofit organizations. She helped to create the AMCHAM Good Corporate Citizen Award and was the AMCHAM CSR Committee Chairperson in year 2011. In USA, she has been invited as Latin American professor/researcher with Thunderbird Business School and the Washington University in St. Louis. She has been certified as CSR consultant by the Global Compact, INCAE Business School, The Cornell University and the World Business Council for Sustainable Development. She was the Director for Latin America at the global board of the International Association for Volunteer Effort (IAVE) for the period 2011-2013 and is since 2014 the General Director (ad honorem) of the recently launched Latin American Centre for Volunteering based at the City of Knowledge.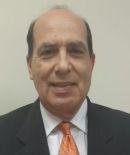 Juan Antonio Fábrega
Treasurer
VP Corporate Affairs - Cervecería Nacional, S.A. 
Graduated from the University of Notre Dame. South Bend, Indiana USA, BS in Mechanical Engineering, 1975, Cervecería Nacional SA Vice President Corporate Affairs in 2010 Commercial Vice President since January 2004-2010 Commercial Vice President, Beers from January 2002 to January 2004 Marketing Manager, Beers from September 1996 to December 2002 Refreshments manager since January 1990 August 1996
Board Member of the Union of Industrialists of Panama, Advisor to the President of Board of Apede and Board Member of ANDA (National Association of Advertisers)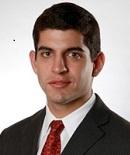 Luis H. Moreno IV
Secretary
Associate Attorney - Alfaro, Ferrer & Ramirez (AFRA)
Specialized in Administrative, Transportation, Telecommunications, Construction and Energy Law. Bachelor´s Degree in Law and Political Science - USMA 2009, LL.M Master of Laws - Duke University 2010, Master´s Degree in Taxation and Fiscal Management - UNESCPA 2013, MBA for Laws Firms - ISDE 2015.
Luis H. Moreno IV served as the Chair of the Legislation and Tax Committee in 2015 and 2016, and was Vice Chair of the same Committee in 2014. He is also a member of the Amcham Membership Committee.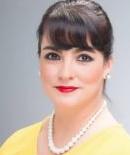 Jeannette Diaz Granados
Director
Sales Manager – Delta Air Lines
Jeannette is currently the Sales Manager of Delta Air Lines in Panama, company in which she has been working for more than 15 years.
Among her responsibilities, she was in charge of opening the commercial operations of Delta Air Lines in Nicaragua and then its management for 7 years.
Jeannette has a degree in Tourism Business Administration from Universidad Santa María la Antigua and a diploma in High Management and Leadership.
She was part of the Board of Directors of the Panama Airlines Association and is currently a member of the Board of Directors of the Visit USA Committee sponsored by the Commercial Section of the United States Embassy and is the Tourism Committee Chair of AmCham Panama.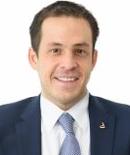 Carlos Alberto Escotet
Director
CEO & Executive President - Banesco, S.A.
Economist from the Andrés Bello Catholic University (2007) with a Master's Degree in Finance from the Institute of Higher Studies in Management (2009) and an MBA from F.W. Olin School of Business, Babson College (2014). He is a broker authorized in the US by FINRA, by obtaining the Series 7 license.
He has experience in the Advisory and Management of Investment Portfolios in Multiplicas Casa de Bolsa (Venezuela); and in Emerging Markets and Asset Management at HSBC Private Bank (Geneva, Switzerland). In Banesco Organización Financiera he had responsibilities in the Executive Vice Presidency of Credit, Executive Vice Presidency of the Network of Agencies, Vice Presidency of Business Banking, Integral Risk Area (Credit Risk, Market and Liquidity Risk, Operational Risk); Account Executive in Business Banking and Relationship Manager in Business Banking. Between 2009 and 2012 he served as General Manager of TodoTicket, a company of the Banesco Group that is responsible for the Administration of Non-remunerative Social Benefits.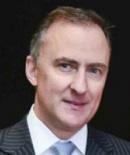 Marcelo Gorrini
Director
Executive Director - Citi Panama
Marcelo Gorrini has served 23 years at Citi and has been Citi´s Country Officer and Executive Director of Citi Panama since 2015. He started his career at Citi Argentina in 1993 and was the Vice President of Sales and Services for the consumer banking area. In 2000, he took office as the Director of Consumer Banking in Bolivia, a position he also held in the Dominican Republic, Panama, Colombia and Argentina. He was subsequently appointed Executive Director and Citi Country Officer for Citi Costa Rica and since January 2015, for Panama.
Marcelo has a CPA degree from Universidad Austral de Argentina, post-graduate studies of the Kellog Graduate School of Management of the North Western University, and a master's degree in Human Resources from Universidad Católica de Salta in Argentina.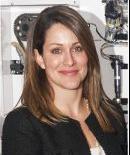 Adriana Paredes Ferrer
Director
Vice President of Corporate Communications & CSR - Grupo Corporativo Pérez, S.A.
Adriana has more than 15 years of experience in marketing and communication for leading companies in the automotive industry.
Since 2012 she is part of Grupo Corporativo Pérez, S.A. where she is currently the Vice President of Corporate Communications & CSR.
She began her professional career at Grupo Medcom, where she worked as a television presenter.
Graduated as Summa Cum Laude from Universidad Santa María la Antigua in Graphic Design, she has a Master's degree in Advertising from the Complutense University of Spain and a Diploma in Leadership from the University of Louisville.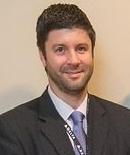 Roberto Pereira
Director
Commercial Manager - London & Regional Panama, S.A. 
Senior executive with 20 years of experience in sales and management positions.  In charge of Commercial Leasing for a $705 Million development project (Panama Pacifico).  Lead the commercial team responsible for contacting new leads, sales follow-ups, writing new proposals, financial analysis, contract negotiations and deal closings.  Support the Marketing Department with Project presentations to various types of businesses and industry organizations and expositions in Latin America. 
EDUCATION: Loyola University - New Orleans, LA Master in Business Administration, Concentration in Finance May 1999, Member of the National Jesuit Honor Society. Clarkson University - Potsdam, NY Bachelor in Science, Marketing, Minor in Technical Communications, Dean's List.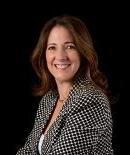 Patricia Planells de Rengifo
Director
CEO & President –  PR Consulting
With more than 25 years of experience in banking and teaching, Administrative Industrial Engineering from Universidad Santa María la Antigua and has an MBA with a specialty in Finance and Human Resources from the Latin American University of Science and Technology; Additionally, she has studies in Leadership, Coaching and Higher Education.
She served as VP of Business Banking at BAC Panama. She is the President of PR Consulting Corp, a company with more than 10 years in the area of ​​training and consulting. She is the representative in Panama of Texas A & M in its Distribution Management program, of CMI International in the Negotiation Project of Harvard University and of the Brian Tracy Franchise in the subject of Sales Techniques and Emotional Intelligence.
She is currently a facilitator of the Women's Chapter of the Executive Forum of Panama and belongs to the sixth generation of the Central America Leadership Initiative (CALI VI) an initiative of the Aspen Institute and Incae. Holds Certification as a Coach of the International Coaching Institute. She is the President and founder of the Transition to Life Foundation. Vital Voices Mentor and Innovation Center of the City of Knowledge in the Acceleration for Startups program.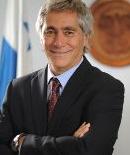 Gustavo Ripoll
Director
Vice President of Sales for Central America and Caribbean at Dell - DELL 
With a Bachelor's degree in Information Systems from Universidad de Belgrano, Gustavo has more than 25 years of experience in the technology industry. He began his career in Harteneck Lopez and Co. (Coopers & Lybrand) in the consulting department, becoming a partner of the firm in 1998. Following the merger with Price Waterhouse, he became partner of the firm PricewatrehouseCoopers. 
In 2003, he became Director of Public Sector for the South Cone (Cono Sur) at Microsoft. The following year he served as Country Manager for Argentina and Uruguay. Simultaneously, from 2007 he served as President of the Institute for Business Development of Argentina (IDEA) for 4 years and board member of the American Chamber of Commerce in Argentina (AmCham). He holds an Executive MBA from the University Torcuato Di Tella. 
He begins his career at Dell in 2008 when he joined the company as Country Manager for Argentina, Paraguay & Uruguay.
In 2013 he became General Manager for Dell Panama, which supports more than 40 business units, and the role of Executive Director for the NoLA region (North of Latin America).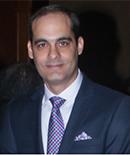 Freddy Rodriguez
Director
General Manager - United Airlines Panama
Freddy Rodriguez was born in New York, USA, and has an engineering degree in Computer Science from APEC University and a Master's Degree in Marketing from the INTEC University in Santo Domingo, Dominican Republic.
After having worked for Hewlett-Packard, he began his career in the aviation sector 20 years ago, as Sales Representative for Continental Airlines in the Dominican Republic.  He was later promoted to Sales Manager.
Freddy has been Sales Manager and General Manager for Continental Airlines covering the Caribbean, including Bermuda, Bahamas, Grand Cayman, Jamaica, Saint Marteen, Antigua, Curacao, Bonaire, Aruba, Trinidad and Haiti.
As of November, 2011, he has occupied the position of General Manager for Panama, of United Airlines as a result of the fusion of Continental and United Airlines.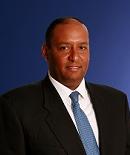 Luis Laguerre
AACCLA Vice President
Tax Partner - KPMG Panama
For more than 30 years, he has provided advice in tax accounting to companies from various industries, as well as natural persons. He has gained experience in international transactions involving Panamanian tax structures. He has also participated in tax planning contracts for multinational clients as well as for local groups.
From 2009 to 2012 he served as Chief Negotiator for the Republic of Panama for the signing of double taxation agreements with Mexico, Spain, Ireland, Luxembourg, United Kingdom, Singapore, North Korea, Israel, the United Arab Emirates, among others.
He is a member of the Universidad Especializada del Contador Público Autorizado (UNESCPA) and of the Technical and Accounting Board, an entity attached to the Ministry of Commerce and Industries. He was President of the Board of Directors of the Association of Certified Public Accountants of Panama for the years 2003 to 2005. He is also an individual member of the Interamerican Accounting Association (IAA). In 2015, the IAA awarded him the Diploma of Honor for Professional Merit. Currently, he is a member of the Interamerican Tax Commission of the IAA.
In 2012, he was president of AMCHAM.
He holds a Bachelor's Degree in Accounting from Universidad Santa María La Antigua and holds a Master's Degree in Business Administration from Universidad Latinoamericana de Ciencias y Tecnología.
Thomas Kenna
Advisor
President - Panama Canal Railway Company
Thomas Kenna served as the President of AmCham Panama in 2008-2009.  He is currently the President of the Panama Canal Railway Company and Chair of the Association of American Chambers of Commerce in Latin America (AACCLA).  Thomas has 25 years of senior level experience in the management of activities related to the maritime and international multimodal transportation industries. He has worked in high-level managerial positions for Hapag-Lloyd; CMA-CGM; and other major shipping lines in Panama.  Thomas was President of the Maritime Chamber of Panama from 2003-2005.
Laura Giménez
Commercial Counselor
Commercial Counselor  -  US Embassy
Laura Gimenez is the Commercial Counselor of the United States Embassy in Panama, her functions are focused on the promotion of American exports to the Panamanian market and advising the Ambassador on everything related to trade. Her previous assignments to Panama include the Commercial Attaché of the United States Embassy in El Salvador, Mexico, and  Dominican Republic. Laura completed her studies at Mount Saint Mary's University in California.